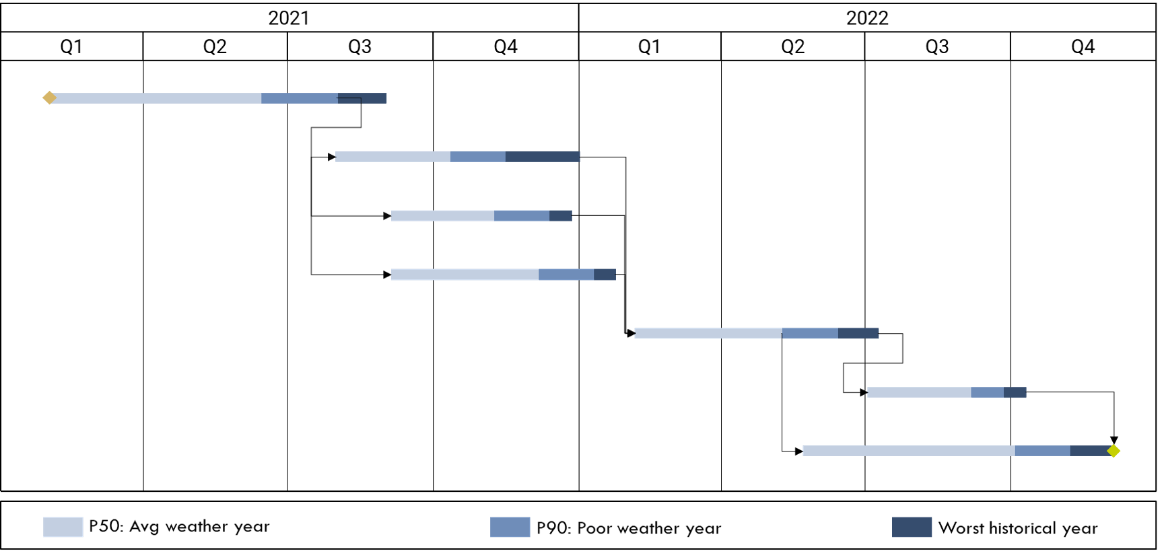 High Complexity Modelling
We have 2 versions of ESOX: ESOX+ is our advanced, flexible Matlab-based tool run by our internal staff for high complexity modelling, and ESOX is our user friendly, simplified Excel based version available as freeware from this website.
ESOX+ is fully customizable, enabling tailor-made simulation models. Since 2015, Lautec has undertaken modelling using ESOX+ for more than 5 GW of offshore wind capacity across North America, Europe, Asia and Oceania.